PROOFREADING
E-BOOK CONVERSION
COPY-EDITING
TYPESETTING
TRANSLATION
REVIEWER SUBMISSION CAMPAIGNS
TWITTER CAMPAIGNS
SHARED EVENT ATTENDANCE
FEATURED LISTINGS

GUEST SPOTS

AUTHOR INTERVIEWS

ONLINE BOOKSHOP
As a professional novelist whose work has been published in print, both on a traditional and self-published basis, I set up MJV LITERARY AUTHOR SERVICES to help other authors. Providing a simple and basic menu of high-quality services essential to get the job done, I have kept at the forefront my own early experiences of self-publishing, and the real work of self-promotion. The venture has been formed to provide and carry out no more or less than the fundamental editorial and promotional services necessary to publish or submit your book, and then to launch and promote it. Unlike other "essential" book services, many of which are ineffectual by nature, our menu is concise and clear, and it is based simply on those jobs that need to be done - sleeves up and hands dirty!
Our editing services are carried out the old-fashioned way, by eye and hand of skilled craftsmen (we never use proofreading software), and meticulously double-checked. Complementing this, the promotion methods we use are simple and entirely necessary, embracing the most up-to-date social technology, as well as what we believe to be the most comprehensive database of book reviewers ever compiled (we know this, because we created it)! Despite our hands-on approach, we still offer prices we believe you will not match for a service of this quality anywhere else in the world.
We are a proud member of the
SfEP (Society for Editors and Proofreaders)
and, from the 2018/2019 issue, are listed in the
Writers' and Artists' Yearbook
.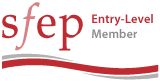 Website designed and created by
MJV SERVICES, UNITED KINGDOM
2016 - all rights reserved.
*The author has established copyright for all work featured on this website.