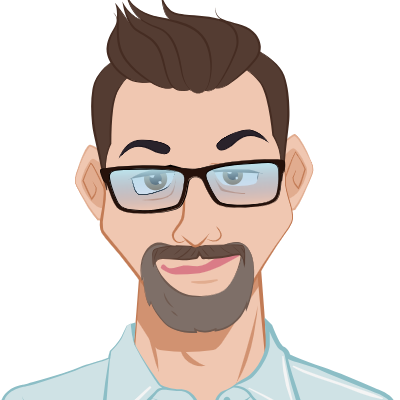 LET ME REVIEW YOUR BOOK - FOR FREE!
Like most writers, I also love to read.
If you have written a book which you would like reviewed, please send it to me using the
BOOK REVIEW REQUEST FORM
.
If I read your book I will post reviews on:
I'll also put your book's cover on
Pinboard "BOOKS I'VE REVIEWED".
I will read most genres, including non-fiction
.
Because of the professional nature of some of our services, we advise you to post our review to AMAZON as an "Editorial Review", by going to your Author Central area.
I rate books on the following 0-5 STAR basis:
"terrible - perhaps it's time to give it up!"
*****
"well below par"
*****
"I've read worse, I suppose"
*****
"an okay read"
*****
"good book!"
*****
"excellent! outstanding!"
I will always contact the author for permission before posting a review of 2-STARS or less, and may occasionally recommend services I think may help authors. I therefore prefer books in .PDF format - I highly recommend sending me finalized proofs, as I do consider formatting and grammar in my reviews.
MY REVIEWS ARE DETAILED AND CONSTRUCTIVE - I WRITE HUNDREDS OF WORDS, rather than the simple nutshell summary others may provide (
read my reviews
). I am honest about most aspects, but I'll never dash dreams!
If you wish to guarantee and prioritize your book review, I also offer a
Premium Review service
- perfect to time with campaigns.
PREMIUM BOOK REVIEW SERVICE - £45
(120k maximum word count applies)
Due to a huge backlog, a free review can never be guaranteed!
So, I offer a
Premium Review service
- for £45 (GBP) I will guarantee your book is reviewed by myself within 2-3 weeks, jumping ahead of free listings on My Bookshelf.
Additionally, your Premium Review payment will ensure books you send me in the future are prioritized over non-Premium submissions!
Please note: paid book reviews will be treated with equal honesty to free reviews - exchange of money does not imply a favourable review.
Are you a publisher or publicist?
Purchase

3 Premium Reviews for £95

, with a 28-day total turnaround.
Don't have 3 books to submit just yet? No problem; this offer can be purchased as credit for future submissions.
BETA-READING SERVICE - £85
(120k maximum word count applies - please contact us for longer books)
1 TREE PLANTED WITH EVERY BETA-READING
I offer a high-quality, extremely popular beta-reading service, which is strongly recommended, and routinely undertaken by professional authors of any proficiency; beta-reading should always be considered before finalizing your proof.
For £85 I will read your book in full and return a long, comprehensive report - often 10-15 pages long - advising of any discrepancies and recommendations relating to the story arc, plot, narrative, grammar, character development, credibility, continuity and anything else I feel is of note, whilst suggesting embellishment of positive aspects. I will adhere to your instructions for feedback if there are particular aspects of your book you would like me to pay attention to.
FOLLOW-UP BETA-READING SERVICE -
£45
Only for books which I have already previously beta-read.

In response to very popular demand, I offer a follow-up beta-reading service
. If you have made changes to your manuscript following my recommendations, and would like your book read one more time to appraise them, this service is for you.
This service cannot be booked online - please get in touch to receive your payment link.
SYNOPSIS WRITING SERVICE - £85
Can only be purchased as an ADD-ON to Premium Review or Beta-Reading Services.
If you're planning to submit your book to a publisher or agent, then you'll need a concise synopsis. But it isn't as easy as you might think to professionally outline and summarize 100k words into 600-800! That's where we come in. If I've already read your book, I'll happily put together a synopsis for you, summarizing the book's theme, genre, main plot points, story arc and primary characters.
I can't guarantee results, or that your book will be accepted, but you can be assured you'll have a professional concise synopsis to add to your toolkit.
UNLIKE MANY SYNOPSIS SERVICES YOU MIGHT FIND ON FREELANCE SITES, WE DON'T SIMPLY PASTE YOUR BOOK INTO CHATGPT.
COVER BLURB SERVICE -
£10
Can only be purchased as an ADD-ON to Premium Review or Beta-Reading Services.
Need a little help creating your cover blurb/listing description? If your book has received one of my reading services, I'll be more than happy to write one for you.
The 150-200 word blurb will be relevant, eye-catching and clearly summarize your book's theme, genre and premise for the reader, whether fiction or non-fiction. All you then need to do is paste it into your cover designer program.



Paid reviews will always be read before free submissions, and will always in order of receipt of submission.

Sending me your book is NO GUARANTEE that I will read and/or review it, unless as part of a premium review or other paid service.

In the absence of paid reviews on My Bookshelf, I will read in no particular order, and will pick whichever submission takes my fancy next.

If selecting the Premium Review service, your submission will not be considered guaranteed until I have received confirmation of your payment to MJV Services by Paypal or Stripe.

I reserve the right to refuse any service requests for any reason - in these cases, if relevant, your payment will be immediately refunded in full.

IN NO OTHER CASES (INCLUDING A BAD REVIEW) ARE PAYMENTS REFUNDED - this applies even if you choose not to allow the review to be posted.

My reviews are ALWAYS honest; I do not offer favourable reviews in exchange for payment.

Unfortunately, it has become necessary for me to cap word counts accepted at 120,000, which includes all reading services and reviews. The form will not allow you to submit longer counts - please be honest when filling in the word count field, or your book will be discarded, and if paid, your money refunded.

Unfortunately I am unable to post Customer Reviews on Amazon; my reviews should be added to your book's Amazon listing as an Editorial Review, by posting it in your Author Central area.

If your book is unpublished, or as yet a cover is unable to be sourced online, we may generate a basic stock cover for the purposes of publishing our review on our blog and social media accounts. We will happily replace this when requested.

MY REVIEWS ARE NOT NEGOTIABLE, AND I DON'T WISH TO DEBATE YOUR BOOK - IF YOU CAN'T TAKE AN HONEST OR UNFAVOURABLE REVIEW, PLEASE RECONSIDER BEFORE REQUESTING ONE.
FULL DISCLOSURE:
While I promise to always create reviews impartially, without any bias or ulterior motive, in some cases I may consider it necessary to recommend you refer to the editorial services of professionals for whom I occasionally carry out paid editorial work. I may also contact you from time to time to suggest the services of my own editorial company MJV Literary Author Services. By submitting your writing you acknowledge and accept this disclosure.
Website designed and created by
MJV SERVICES, UNITED KINGDOM
2023 - all rights reserved.
*The author has established copyright for all work featured on this website.