LET ME REVIEW YOUR BOOK!
Like most writers, I also love to read.
If you have written a book which you would like reviewed, please send it to me using the form below.
If I read your book I will post reviews on AMAZON, TWITTER, FACEBOOK, GOODREADS and right here on my website - I'll also put your book's cover on my Pinboard "BOOKS I'VE REVIEWED".
I'll do this for FREE - though if you want to return the favour I won't have a problem with that!
I will read most genres, including non-fiction - if yours is one I don't personally favour, I may ask one of my highly trusted review team to step in, though I do personally check and publish every one.
PLEASE NOTE: MY REVIEWS ARE DETAILED AND CONSTRUCTIVE - I WRITE HUNDREDS OF WORDS, rather than the simple nutshell summary others may provide (
view examples here
). I am honest about most aspects, but I'll never dash dreams!
I prefer books in .PDF format -
I highly recommend sending me finalized proofs, as I do consider formatting and grammar in my reviews. PREMIUM REQUESTS WILL BE TREATED EQUALLY HONESTLY - I DO NOT GIVE GOOD REVIEWS IN EXCHANGE FOR MONEY.
I rate books on the following 5-STAR basis:

***** "terrible - perhaps it's time to give it up!"
***** "well below-par"
***** "I've read worse, I suppose"
***** "pretty good"
***** "very good"
***** "superb! excellent! outstanding!"
I will always contact the author for permission before posting a review of 2-STARS or less, and may even recommend services I think may help (though, of course, will never pass your details to anyone else).
Please note that due to a huge backlog, a free review can never be guaranteed! I do offer a PREMIUM REVIEW SERVICE - for £25 I will guarantee your book is reviewed by myself within a couple of weeks, jumping ahead of free listings on My Bookshelf.
Additionally, your one-off Premium review payment will guarantee my personal review of all future books you send me (written by you) AT NO EXTRA COST*!
ARE YOU A PUBLISHER OR PUBLICIST?
Purchase 4 Premium reviews for £75, with a 30-day total turnaround. Simply choose this option when completing the submission form.

NEED A BETA-READER INSTEAD?
JUST SELECT THE OPTION FROM THE FORM...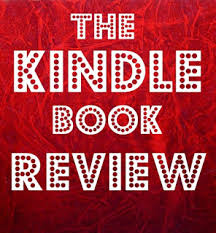 Sending me your book is no guarantee that I will review it. In the absence of Premium reviews on My Bookshelf, I will read in no particular order, and will pick whichever submission takes my fancy next.
Premium reviews will always be read before free submissions, and will always be read on a first-come-first-served basis.

Your submission will not be considered a Premium review request until I have received confirmation of your payment to MJV Services by Paypal.
I reserve the right to refuse Premium review requests for any reason - in these cases your payment will be immediately refunded in full.
IN NO OTHER CASES (INCLUDING A BAD REVIEW) ARE PAYMENTS REFUNDED - this applies even if you choose not to allow the review to be posted. I do not offer favourable reviews in exchange for Premium payment!
Please don't try to hurry me for a review - if you pester me I may reject your request and, if Premium, refund you.
By sending me a non-Premium review, you accept that the review may have been written by one of my review team, though I always check and publish each personally. I write all Premium reviews personally.
Although I guarantee to read further submissions by Premium review customers, I make no implication that further submissions will be prioritized unless individually paid.
MY REVIEWS ARE NOT NEGOTIABLE - IF YOU CAN'T TAKE A NEGATIVE REVIEW, PLEASE DON'T REQUEST ONE. IF A POINT IS MISSED ON ME, THE ISSUE MAY BE ONE OF ARTICULATION.
FULL DISCLOSURE:
While I promise to always create reviews impartially, without any bias or ulterior motive, in some cases I may consider it necessary to recommend you refer to the editorial services of professionals for whom I occasionally carry out paid editorial work. I may also contact you from time to time to suggest the services of my own editorial company MJV Literary Author Services. By submitting your writing you acknowledge and accept this disclosure.