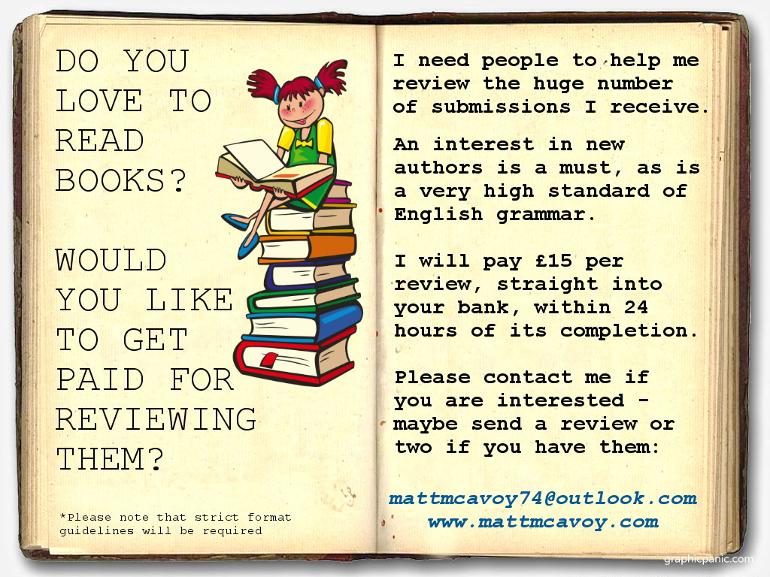 To find out more, please email me directly at:


If you have already written reviews,
why not
attach
a couple for my consideration?
If you love books as much as I do, why not consider being paid for your reviews of them? I have a large, continuously growing pool of books submitted by authors, and am able to pay
£15 per completed review
.
You can review as many books as you like, from 1 per month, up to a maximum of 1 per day, and you can "bagsy" up to 3 books at a time from My Bookshelf (see below), which currently includes over 80 titles with no specific genre, including fiction and non-fiction.
You will receive the money directly into your bank account, usually within 24 hours of a completed review.

To become one of my paid reviewers you will need to have a very high standard of English, a constructive and sincere approach, and, most of all, love all books, including those written by unknown and new authors.

Please be aware that I have stringent format guidelines which must be met for reviews to be considered complete, and I will reserve the right to proof-edit and publish the reviews as proprietary (though I will never change them).