NEW! MY EDITORIAL SERVICES.
My online form (at the bottom of the page) allows you to upload your manuscript and choose a service without the need to contact me beforehand.
You will receive an acknowledgement of receipt and I aim to respond to all submissions within 14 days.
MANUSCRIPT APPRAISAL IS PROVIDED FREE OF CHARGE.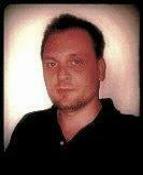 SCROLL DOWN PAGE FOR MORE DETAILS
- QUICK SPELLCHECKING AND PUNCTUATION SERVICE (no formatting)
- TRANSLATION TO ENGLISH WITH SPELLCHECKING AND PUNCTUATION (no formatting)
- E-BOOK FORMATTING (as an add-on service)
Add e-book formatting to any of the above checking services. Add-on rate is added to total.
- COMPLETE COPY-EDITING (e-book formatted as standard)
- TRANSLATION TO ENGLISH WITH COMPLETE COPY-EDITING (e-book formatted as standard)
- PRINT-READY TYPESETTING (add-on service only)
For reasons of professional integrity I will only offer formatting services for books upon which I have myself carried out any of the above editing or checking services. Add-on rate is added to total.
*Prices quoted are per 1000 words, or part thereof.
E-MAIL CONSULTATION
- there is no charge for this service.
Before you go ahead and book any editorial work with me, I will check through your manuscript and advise you which services I propose are required to elevate it to an acceptable standard for
self-publishing
. This includes grammatical amendment and formatting recommendations for e-books and standard paperback sizes ONLY - I do not offer appraisal feedback about creative merit, or advice regarding submission to publishers and/or literary agents, other than in exceptional cases -
IF YOU WOULD LIKE YOUR BOOK REVIEWED, PLEASE CLICK HERE.
You can rest assured I will
never
recommend futile or unnecessary work.
QUICK SPELLCHECKING AND PUNCTUATION SERVICE - this service is ideal for those who know a little about book formatting, or but do not have English as their first language, or are perhaps a little rusty at spelling. It is exactly what it says - a simple spelling and punctuation amendment service before you finalize your proof - the rest is up to you. PLEASE NOTE THAT WHERE I CONSIDER IT APPROPRIATE, I WILL ADVISE A COMPLETE COPY-EDITING SERVICE AS MORE SUITABLE.
COMPLETE COPY-EDITING (includes E-BOOK FORMATTING as standard)
- I will grammar-edit your work to a very high standard of English, amending spelling, punctuation and paragraph formatting (where I deem it appropriate, I may replace entire words or restructure sentences for purposes of valid literacy). The completed work you will receive will be prepared for Kindle publication as standard.
PLEASE NOTE: I will go out of my way to ensure your work is coherent to a high standard
,
and will not shy away from using initiative.
TRANSLATION SERVICES - whatever language your manuscript is written in, I can translate it to English whilst proofreading and copy-editing to my usual quality.
E-BOOK FORMATTING AS AN ADD-ON - if you have never self-published before, you may find the prospect a daunting one; the biggest headache, by far, is formatting. There are few digital book platforms which set the standard of how e-books are submitted - they are incredibly strict, and will reject your book an infinite number of times, until the formatting is perfect. I will properly format your e-book and ensure that it is ready for conversion and submission.
PRINT-READY TYPESETTING
- I use professional standards and templates for my paperback formatting service. Your book will include foreword, legal/ISBN/imprint page, bio and acknowledgement pages, titles and a table of chapter contents (where appropriate). I use 11px Times New Roman or Garamond font as the standard - if you wish to change this, it is very easy to do once I return your formatted manuscript to you, and I will give you full instructions of what to do next.
PLEASE NOTE: FOR REASONS OF PROFESSIONAL INTEGRITY I WILL ONLY E-BOOK FORMAT AND/OR TYPESET BOOKS UPON WHICH I MYSELF HAVE CARRIED OUT EITHER AN EDITING OR CHECKING SERVICE.
If you would like to know more about my editing services please contact me on: mattmcavoy74@outlook.com.
Alternatively, you can use the form below to send me your manuscript for appraisal:
PLEASE DON'T USE THIS FORM IF YOU REQUIRE A BOOK REVIEW - CLICK HERE FOR THE BOOK REVIEW FORM >>